SkyWassRanch Horse Open Riding
Experience the thrill of Horse Open Riding, an adventure that connects you with nature and creates an unforgettable bond with these magnificent creatures. Gallop through Rolling Meadows, feeling the wind against your face and the rhythmic beat of hooves beneath you. Whether you're a beginner or a seasoned rider, expert instructors will guide you on this exhilarating journey.
Challenge yourself on challenging Horse Open Riding trails, conquer obstacles, and master advanced techniques. Forge a deep connection built on trust and understanding with horses, perceptive animals that respond with unwavering loyalty. Engage your core muscles, improve coordination, and enjoy the therapeutic effects of the horse's rhythmic gait. Join us for a truly unforgettable experience that leaves you feeling exhilarated and connected to something greater than yourself.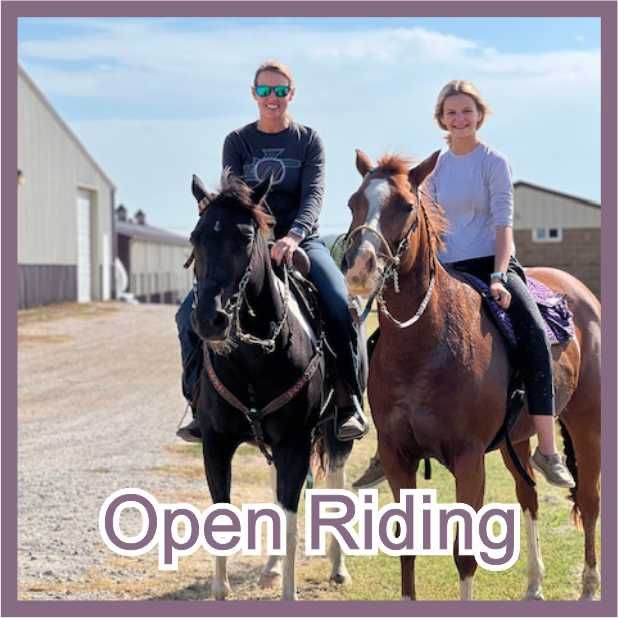 Our 54,000 Sq Ft Indoor Arena is available for Open Riding
a minimum of 30 Hours per week.
For Open Riding hours.
Outdoor Arena / Property Trails
Outdoor Riding Areas